The microwave oven has revolutionized the way we cook, warm up leftovers, and even pop popcorn. But did you know that it was originally invented for something far more important? In this article, we'll explore what the microwave was first intended to do and how it changed our lives in a big way.
The invention of the microwave dates back to World War II when an engineer named Percy Spencer noticed a strange phenomenon while working with radar technology – his chocolate bar melted! Intrigued by this occurrence, he set out to find out why and eventually created one of the most iconic kitchen appliances: the microwave oven. Keep reading to learn more about its incredible journey from military tech to home essential!
The Early Days Of Radar Technology
In the 1940s, microwave cooking was born from a need to find an efficient way to cook food quickly. That same decade saw the emergence of radar technology being used in military applications and for navigation purposes. It was then that Percy Spencer made the connection between radio waves and cooking when he noticed his candy bar melting while standing in front of a magnetron tube powering a radar set up at work. He experimented with popcorn and eventually built the first ever working microwave oven – originally called 'the Radarange'.
This revolutionary device had huge implications for how people cooked their meals, changing the landscape of the culinary industry forever. Not only did it revolutionize what we eat but also how we prepare our meals, providing us with convenient and nutritious options. The invention of the microwave thus gave rise to both radio cooking as well as radar nutrition.
Percy Spencer's Discovery
Building on the advancements in radar technology, Percy Spencer made a significant discovery while working for Raytheon. In 1945, he was conducting research with an active radar set and noticed that a candy bar in his pocket had melted. This inspired him to experiment further and soon after, he figured out how microwaves could be used to heat food quickly. He placed popcorn kernels near a magnetron tube and found that they began to pop shortly afterward. Recognizing the potential of such an invention, he went on to develop the first microwave ovens which were based on these principles of using electromagnetic radiation from atomic bombs similar to those developed during World War II.
In 1947, Raytheon filed a patent for what it called "a method of treating foodstuffs" using radio waves at 2.45 gigahertz emitted by their new device – the Radarange microwave oven. Initially priced at over five thousand dollars (approximately fifty-five thousand dollars today), this commercial model had limited success due to its high cost but many improvements followed leading up to more affordable countertop models released in 1967 which gradually gained acceptance in home kitchens worldwide as well as restaurants.
Through experimentation with radar antennas and atomic bombs, Percy Spencer discovered how microwaves can be used effectively to cook food quickly without needing any additional sources of fuel or heat. Over time, refinements would make them even easier to use resulting in their adoption by millions of households around the world.
The First Microwave Oven
The microwave oven was first invented in 1946 by engineer Percy Spencer. He noticed that when he stood near a radar device, a chocolate bar melted in his pocket due to the heat from the machine's magnetron technology. This inspired him to create an appliance that could rapidly heat food using similar technology.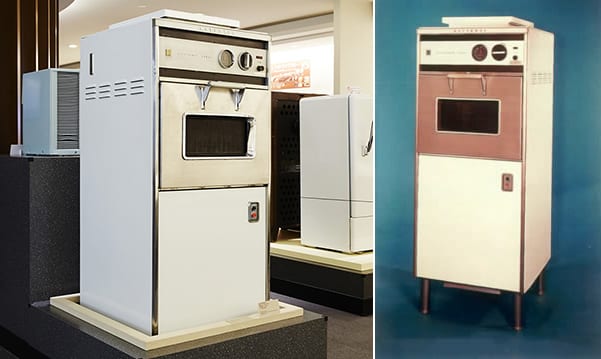 Following this discovery, Percy began experimenting with microwaves and discovered their ability to cook food quickly and efficiently. In 1947, he unveiled the first commercial microwave called Radarange which used high-powered magnetrons to generate electromagnetic radiation for rapid heating of food items. The early model weighed over 750 pounds and cost more than $5000 but it revolutionized cooking by reducing time spent preparing meals significantly.
By the 1960s, advances in microwave engineering allowed manufacturers to reduce size and price while increasing efficiency and ease of use. These changes made them accessible to households around the world so they could enjoy convenient home cooked meals without having to spend hours slaving away in front of the stovetop.
The Revolution Of Home Cooking
The microwave oven revolutionized home cooking in a way that was previously unimaginable. Before the invention of microwaves, fast food meant greasy take-out and frozen dinners; but now, with the advent of these small kitchen appliances, meals could be cooked quickly and safely at home. Thanks to this technology, consumers no longer had to worry about sacrificing taste or health for convenience when it came to their food choices.
Microwave ovens enabled people to create delicious meals without spending hours slaving over a hot stove. An entire meal could be prepared easily and efficiently by simply popping pre-cooked ingredients into the appliance. The energy efficiency of microwaves also made them much more cost effective than traditional electric or gas ranges, as they use less power while still heating up food faster than any other method.
This revolutionary kitchen device has drastically altered how we think about preparing our meals on a daily basis. With minimal effort and time required, anyone can make tasty dishes from scratch right in their own kitchens. Microwave ovens are an invaluable tool for helping us eat healthier home-cooked meals almost effortlessly.
The Impact Of The Microwave
The invention of the microwave has had a significant impact on modern life. It is considered one of the most important inventions in history due to its energy efficiency and convenience when cooking. People no longer have to wait for long periods of time heating up their food with traditional methods; microwaves can heat meals quickly and effortlessly.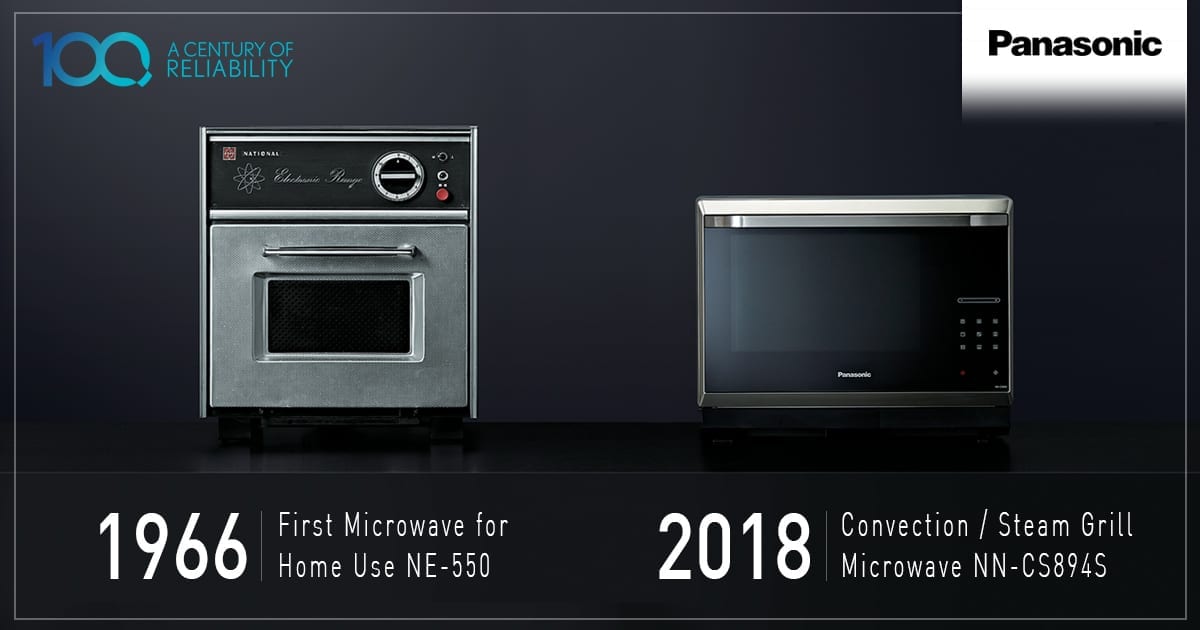 This new technology has changed how we eat, allowing us to spend less time preparing food as well as saving money by not having to buy expensive appliances such as pressure cookers or other kitchen gadgets. Microwaves also reduce electricity consumption since they use much less power than conventional ovens or stoves. This makes them more cost-effective compared to other methods of cooking.
Aside from being energy efficient, microwaving is also incredibly convenient for those who are often busy or pressed for time. Being able to prepare meals within minutes greatly cuts down on prep and clean-up times, making it an ideal choice for busy households and individuals alike. The ease of use that comes with a microwave means anyone can benefit from its features regardless of experience in the kitchen. All these factors combined make the microwave a great asset to any home's kitchen arsenal.
Frequently Asked Questions
Who Invented The First Microwave Oven?
The first microwave oven was invented by scientist Percy Spencer in 1945, after he discovered that microwaves from a radar-related device called a magnetron could rapidly heat food. The magnetron technology used to create the microwaves is based on the principle of radiation: a form of energy waves created when electric and magnetic fields vibrate together. With this knowledge, Spencer built an enclosed metal box which contained these microwaves, allowing him to cook food quickly without using any other heat source. His invention revolutionized home cooking and has since become an essential appliance for many households around the world.
How Many Watts Is A Typical Microwave Oven?
The wattage of a typical microwave oven ranges from 600 to 1,500 watts. This means that the oven radiates microwaves in the range of 0.1 to 3 millimeters with an average power output between 300 and 700 watts. The radiation is absorbed by water molecules within food items which causes them to heat up quickly. In order for your food to be cooked evenly, it's important that you choose a model with enough wattage depending on what type of meal you are preparing.
How Much Did The First Microwave Oven Cost?
The first microwave oven was released in 1945 and cost around $5000, which is equivalent to about $67,000 today. This revolutionary invention revolutionized cooking trends by providing a convenient and energy-efficient way of heating food quickly. The original design had a power output of 1600 watts and could heat up meals faster than traditional methods. Despite its hefty price tag, the convenience provided by the microwave made it an instant hit with consumers and continues to be a popular kitchen appliance even today.
What Are The Safety Features Of A Modern Microwave Oven?
Modern microwave ovens come with a variety of safety features to protect users from the radiation they emit. The most common feature is an auto-shutoff, which turns off the appliance if it detects that food isn't circulating properly. Other features include interlocks on doors and multiple levels of shielding to prevent accidental exposure to microwaves. Additionally, some models have built-in sensors that detect excessive heat or smoke in order to reduce the risk of fire. All these measures ensure safe usage while providing convenience and quick cooking times.
How Do Microwaves Work To Heat Food?

Microwaves are a type of electromagnetic radiation, which generate wave frequencies that heat food quickly and efficiently. By passing microwaves through the food, molecules in the food vibrate at an accelerated rate due to their polar nature. This generates friction between them, creating thermal energy as heat. As these waves penetrate into the deeper parts of your food, they cause more vibration and friction leading to even heating throughout. The result is evenly cooked meals that are ready in minutes!
Conclusion
The microwave oven has come a long way since its invention. It's amazing to think that the first one, invented by Percy Spencer in 1946, was originally intended for radar-related research and not cooking! Nowadays, microwaves are commonplace with most households owning at least one. With watts ranging from 600 to 1500 and safety features like child locks and automatic shutoff, it's easy to see why they're so popular. Not only do microwaves make quick work of heating food but their ability to evenly heat liquids makes them indispensable in many kitchens. I'm sure we can all agree we owe a lot to Percy Spencer for his revolutionary invention!